10 Best Farmhouse Rug Ideas for 2022
The start of a new year is a great time to think about reworking your home decor. While there is a place for modern, industrial design, many of us are hoping to restore the feeling of warmth and cosiness that is reminiscent of family and friends.
This is why Boutique Rugs set out on a journey to restore familial feelings with farmhouse decor.  
You can get the warmth and coziness of a farmhouse with little effort. You will not need to milk the cows every morning or clean the chicken coop. All you need are a set of beautiful rugs and interior decor.
With the right farmhouse kitchen rug, farmhouse runner rug, or area rug, you can achieve that homey look. Give your home a farmhouse facelift in 2022.

THE BEST FARMHOUSE RUG DESIGNS TO CHOOSE FROM
Farmhouse designs do not have to be generic. Style is everything. Make amazing choices to suit your personality and needs. Here are some options:
1. Godalming Area Rug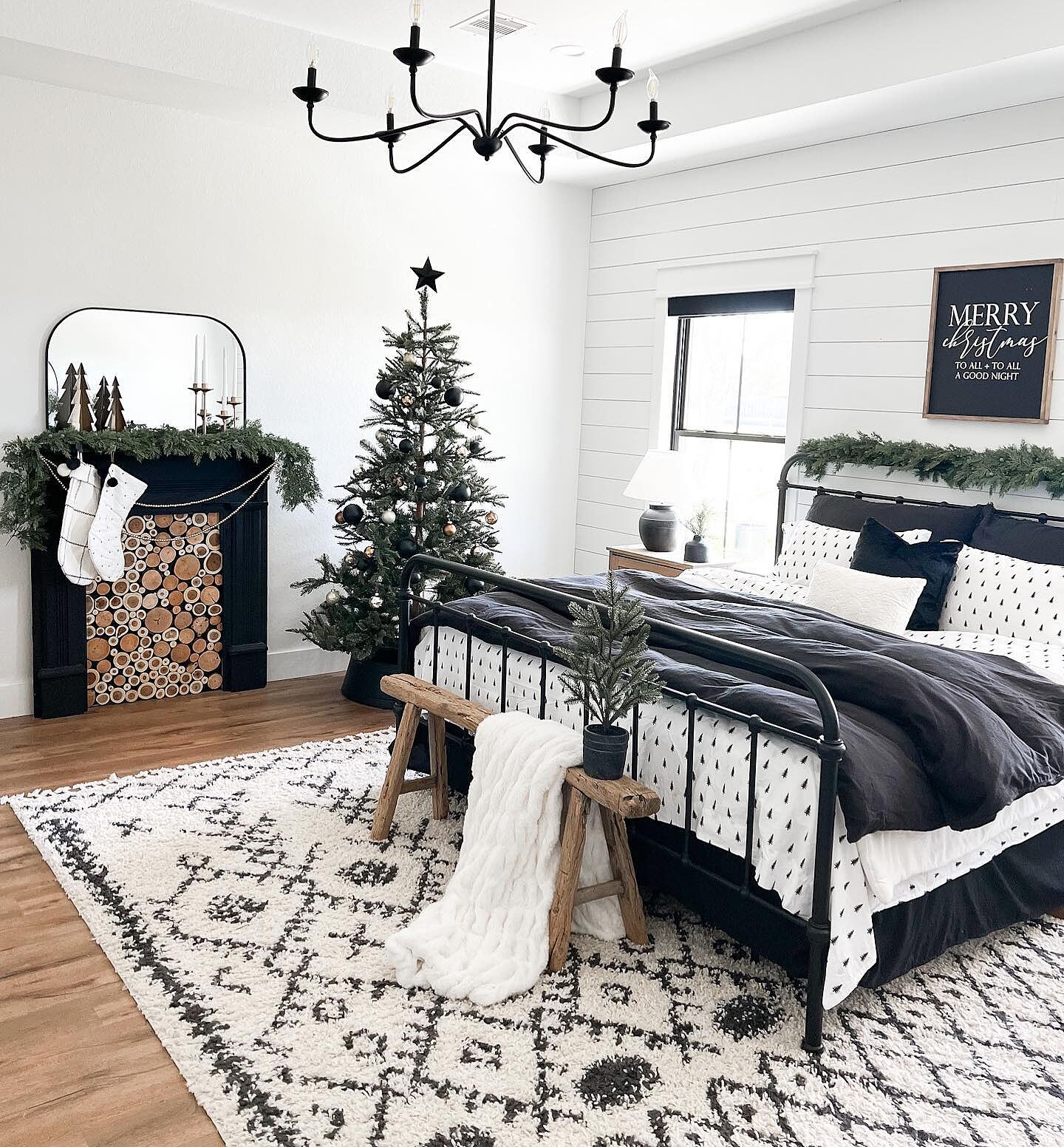 Photo by: @thecozyfarmhouse
This beautiful rug features a classic yet unique pattern that gives your space a mature vibe. Its black and cream color combo is simply inviting, and you bet it's as soft and thick as it looks. 
With the Godalming Area Rug, you can transform any space and give it that needed upgrade. And it blends with any room decor effortlessly. Your guests  will think they stumbled into a celebrity home makeover.
2. Whittington Area Rug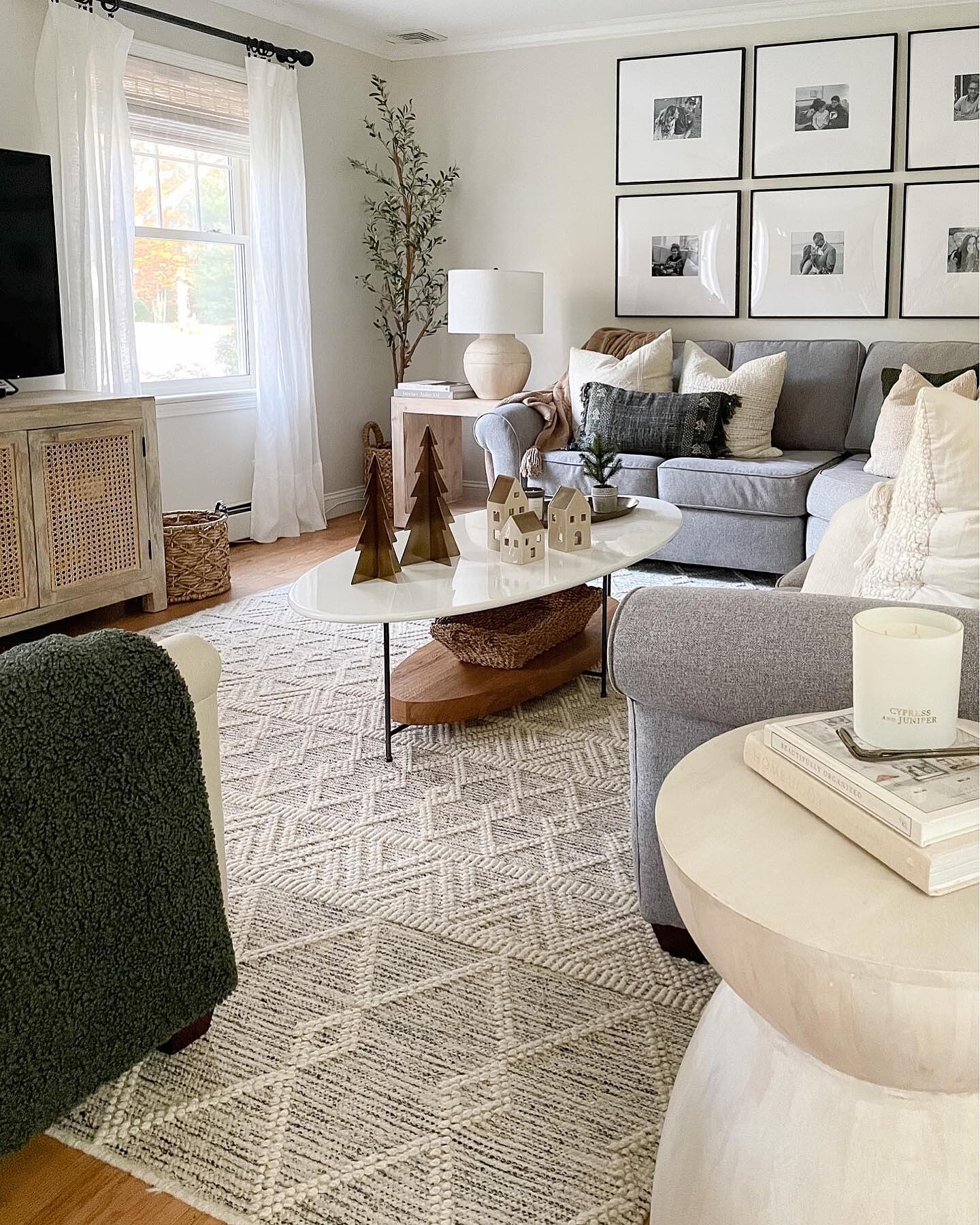 Photo by: @sherricalnanhome
The Whittington Area Rug will remind you of Grandma's best weaves. Even lovelier is how chic it looks while maintaining its traditional nature. So not only is this rug beautiful in itself, it will strike a sentimental chord. And you'll be left with a space that really feels like home. 
3. Alstead Area Rug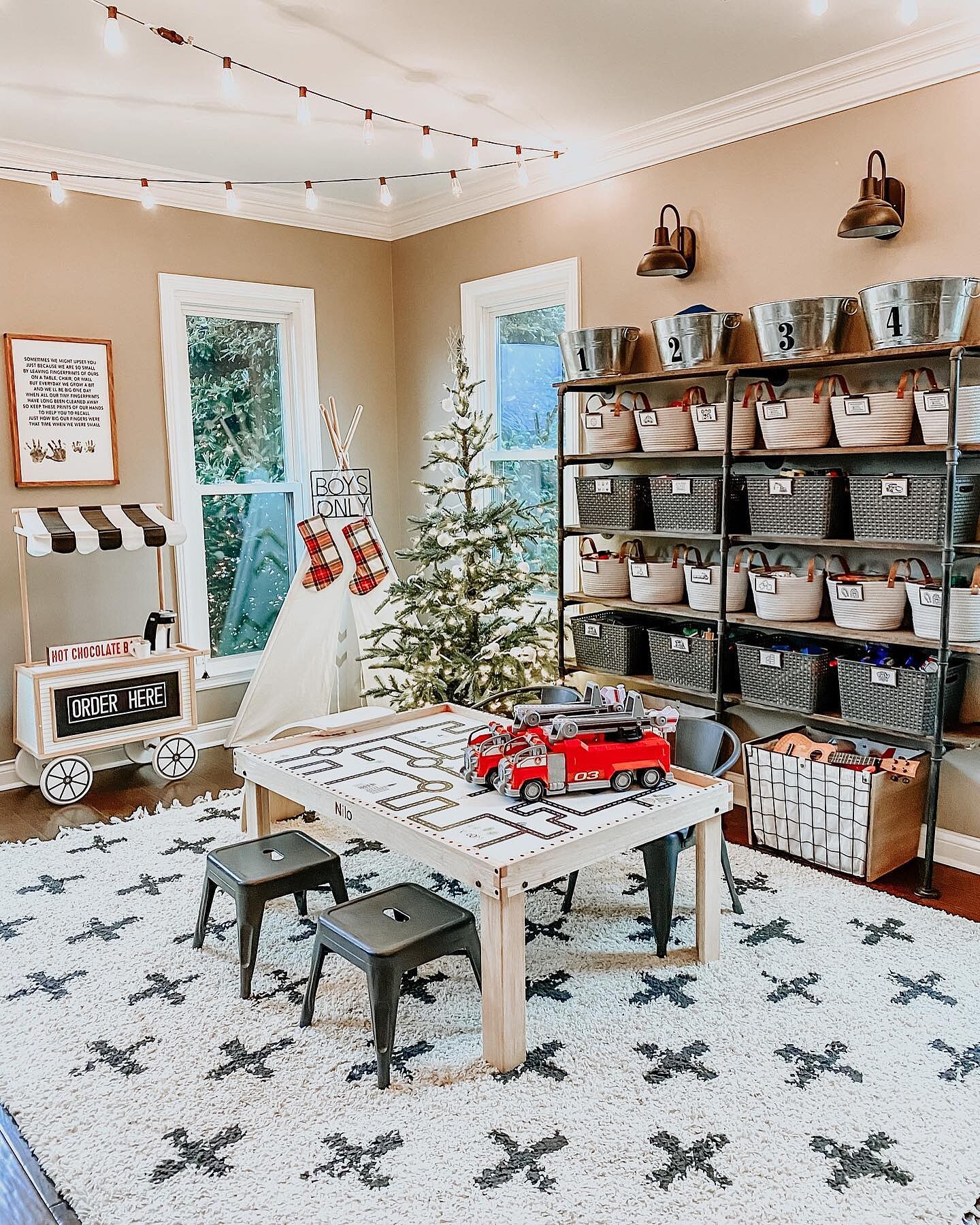 Photo by: @athomewithjenna
Give your home a little cozy touch with the Alstead Area Rug. The simple charcoal and beige color complement any space nicely. 
And it features a lovely pattern that looks like something from a Moroccan palace. Still, it has a simplicity that reminds one of a delightful farmhouse.
4. Oaks Area Rug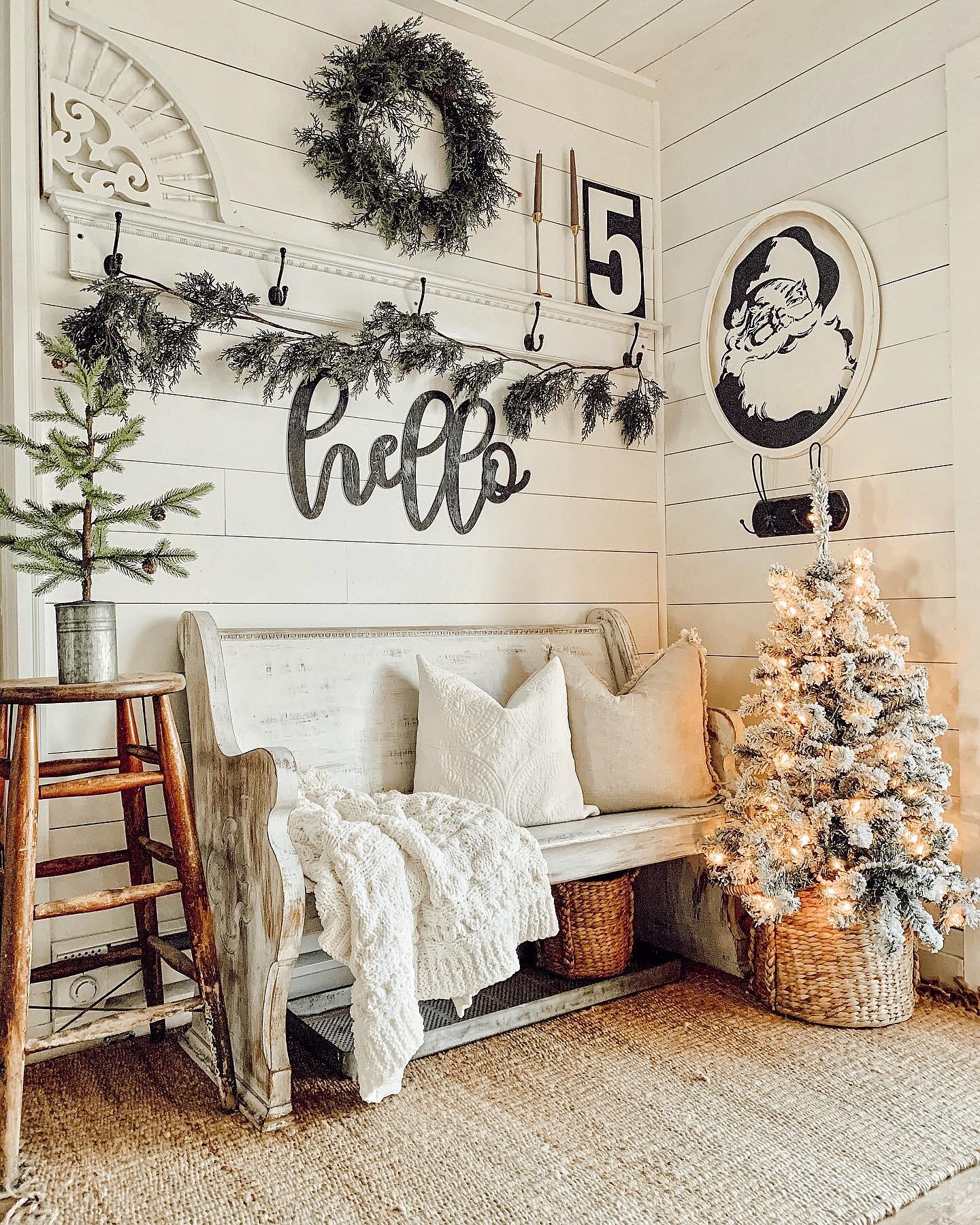 Photo by: @our_forever_farmhouse
Looking for something closer to earth and nature, then the Oaks Area Rug is a great option. And this is not just because the name has "Oak'' in it. 
It's got a rich beige color that lays beautifully across any floor. Another thing to love about this rug is that it's easy to clean.
5. Trunding Area Rug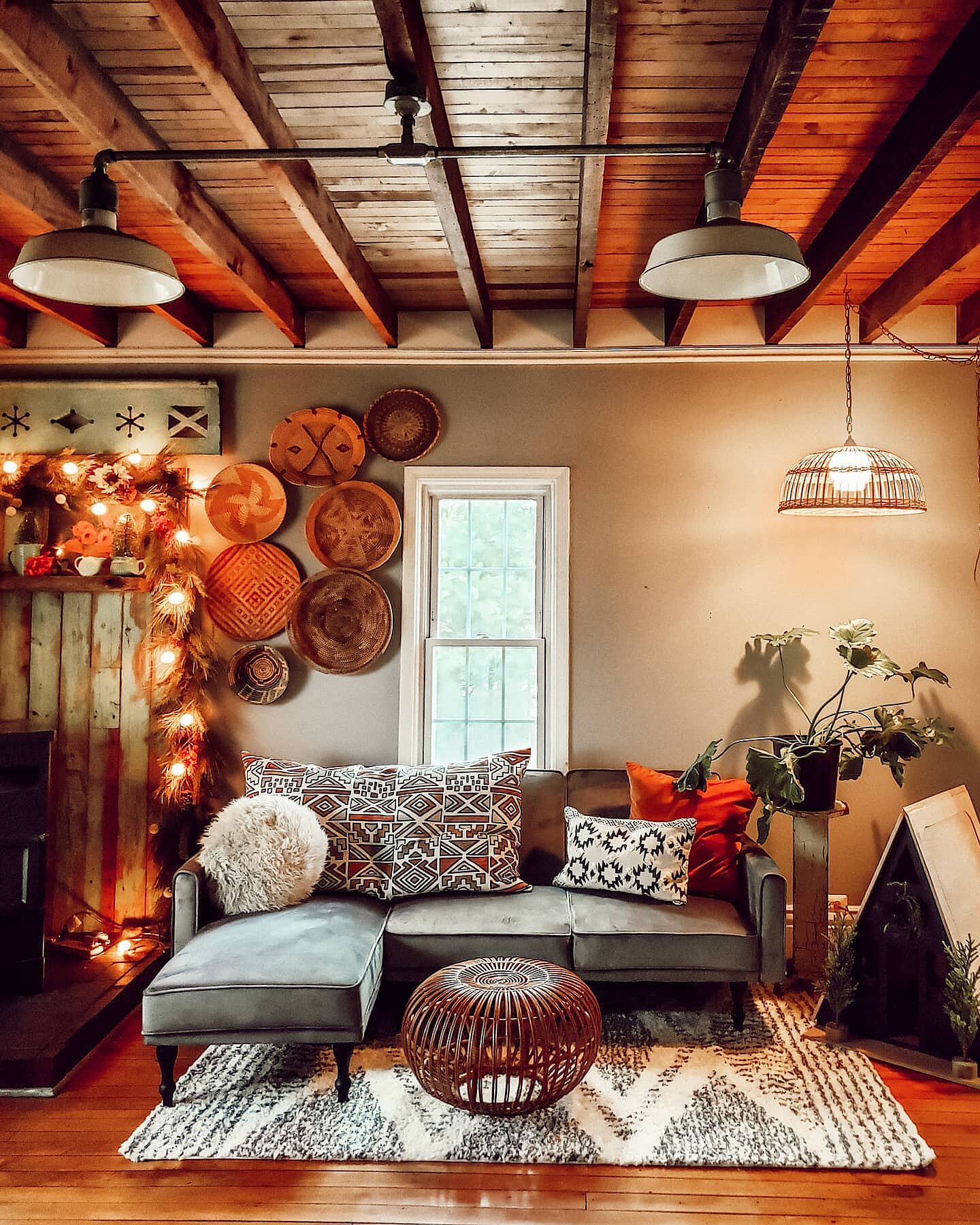 Photo by: @jessica.co.vintage
The soft feel of the Trunding Area Rug underneath your feet is just marvelous. Apart from its softness, this rug is a gorgeous match for a variety of home decor. The patterns and colors will stand out under any lighting.
6. Leon Area Rug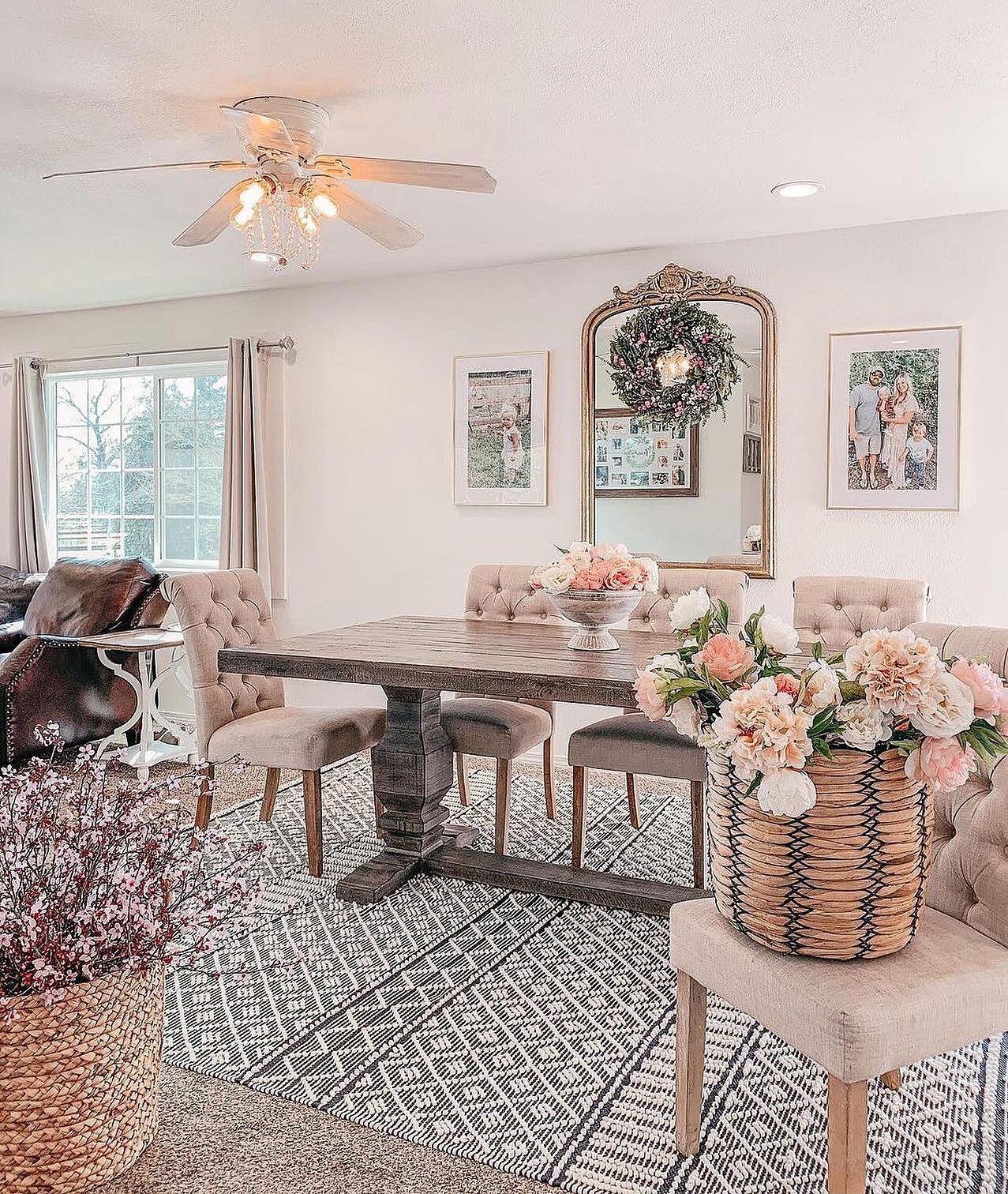 Photo by: @fancyfixdecor
Many delicate and intricate patterns come together to form this stunning Leon Area Rug.
From a distance, it looks like little pearls are woven with the rug. But on closer look, they are soft, lovely white wool on a navy background.
This farmhouse design looks beautiful in any space.
7. Norvelt Area Rug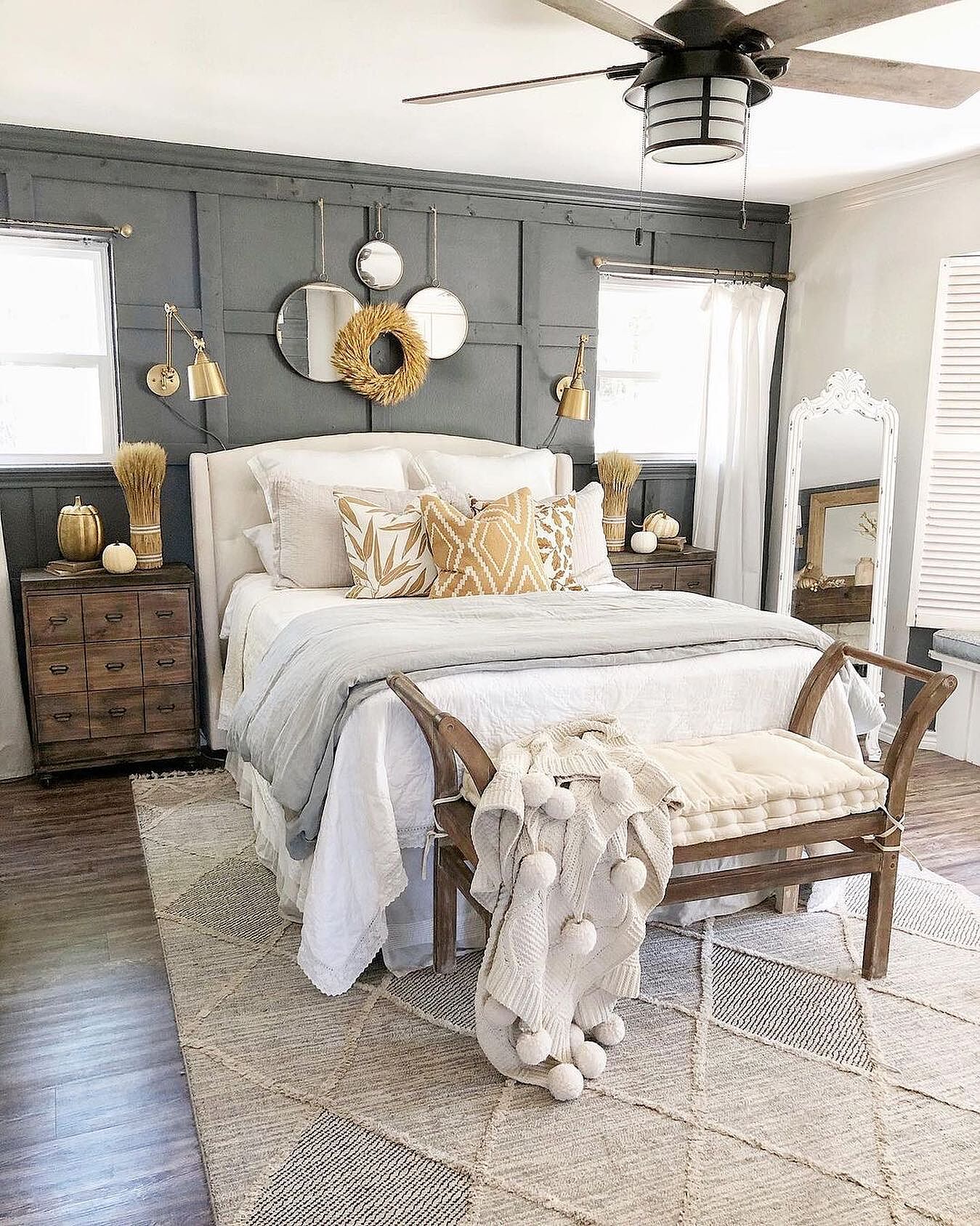 Photo by: @hipandhumblestyle
There's something about black, ivory, and gray coming together that evokes wealth and beauty. And this Norvelt Area Rug is no different.
This simple yet rich-looking rug is just what your space needs for some fabulous home decor.
8. Hanlontown Area Rug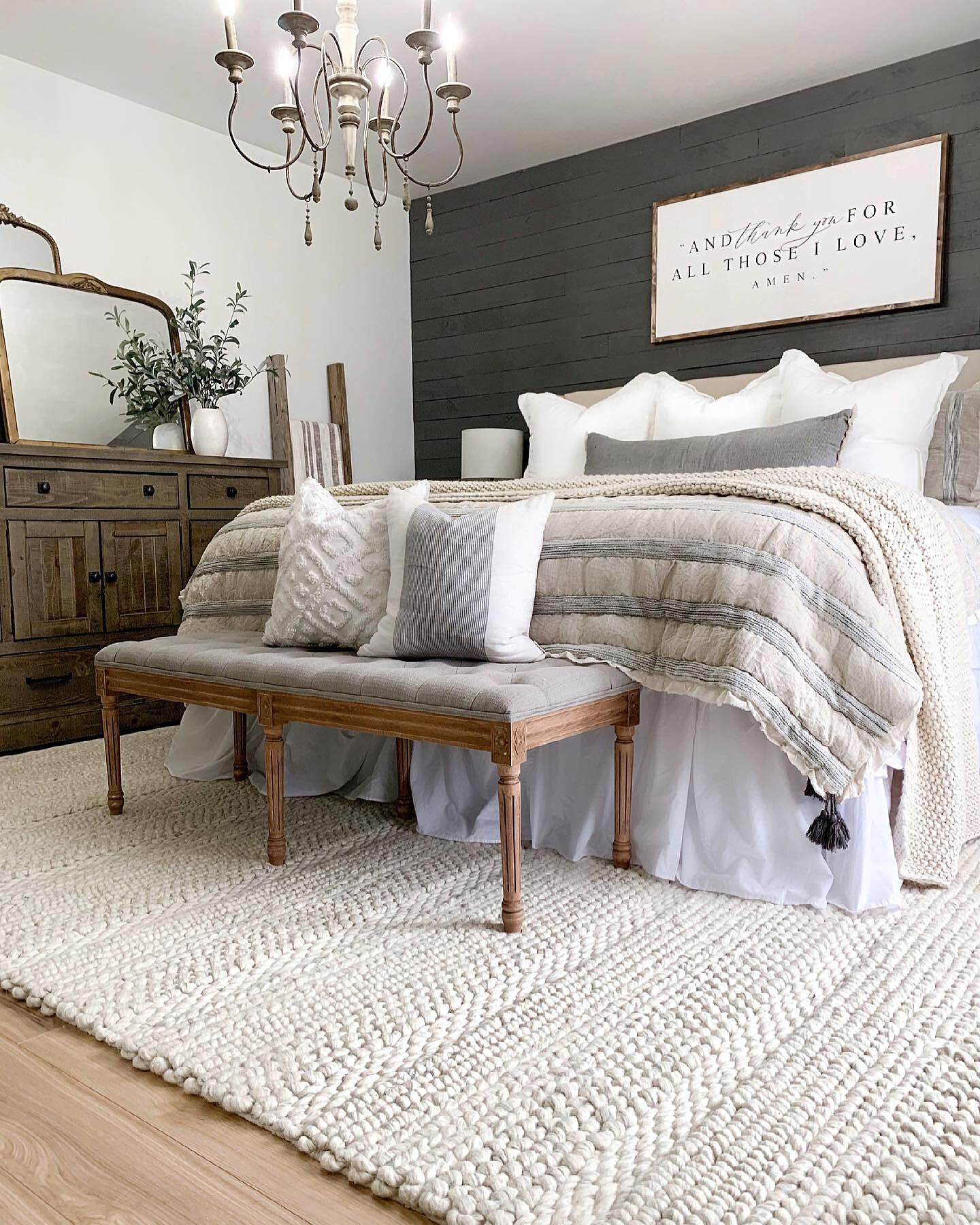 Photo by: @blessed_ranch
Simple and sophisticated is the best way to describe the Hanlontown Area Rug. Its rich ivory color is classy and livens up any room space,  thereby giving your room a lovely, bright ambiance.
9. Southwark Area Rug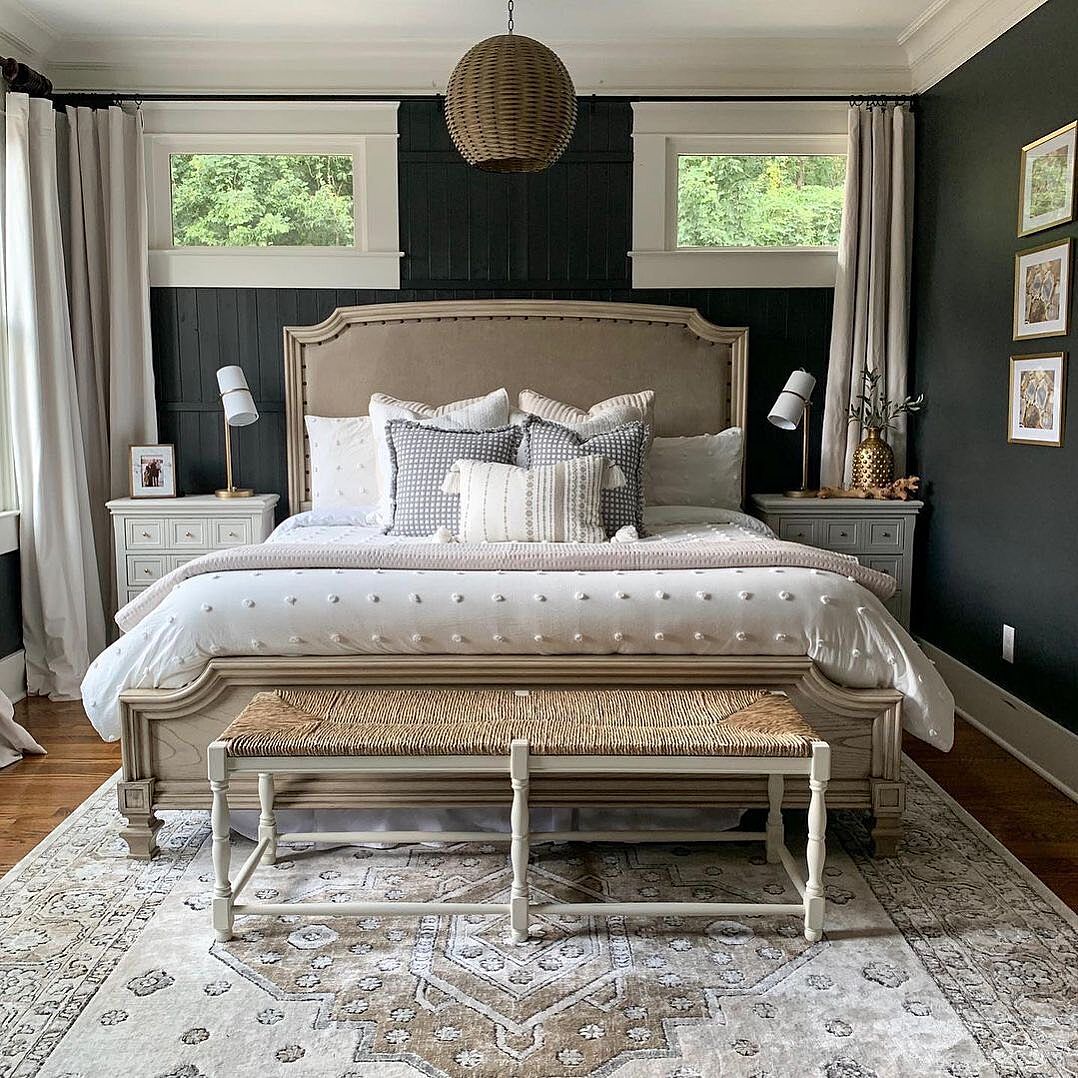 Photo by: @mygeorgiahouse
Six colors–black, charcoal, beige, gray, mustard, and off-white–come together into a perfect blend to produce the Southwark Area Rug. The blend of colors gives your room a warm feel complementing the winter season nicely.
It also has a beautiful vintage pattern that fits flawlessly into any home theme design.
10. Burdette Area Rug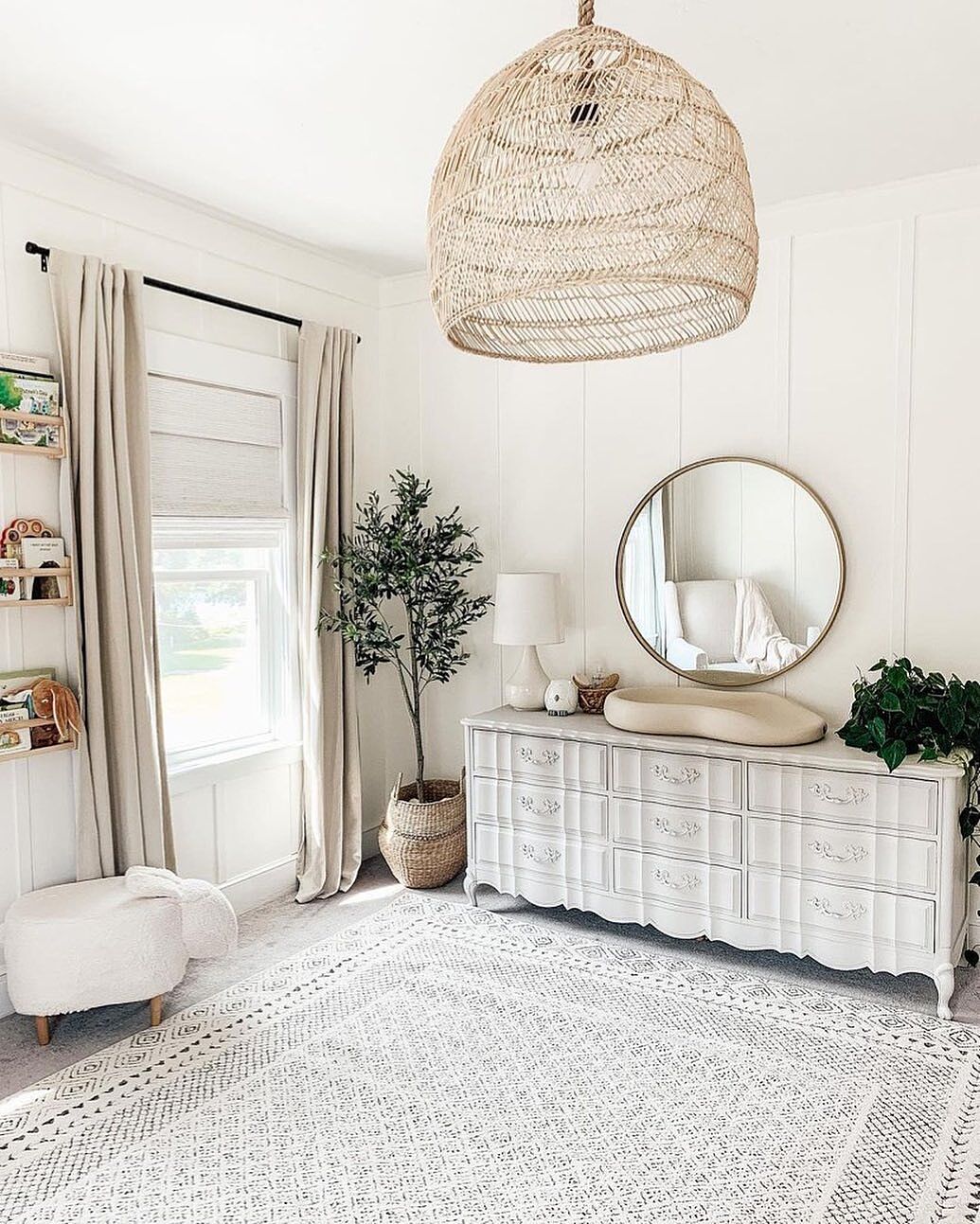 Photo by: @michealadianedesigns
The Burdette Area Rug features a timeless design in small prints. So you don't have to worry about it looking out of style or fading.
The rug has fun patterns that your kids will enjoy exploring. With this rug, you can give a little more character to a simple, plain room or space.

BOTTOM LINE
The home is not just a place to provide shelter. It's also a place to create memories. Give your family and friends great memories and a touch of love in 2022. Contact us now.
For much more information about cleaning a shag rug please read full article